NFL Flag Football
Lost Nation Sports Park is pleased to introduce the area's premier Youth Indoor Flag Football league. One of the primary attractions of our program is that games are played indoors in our climate-controlled, comfortable facility. We are now pleased to announce LNSP Indoor Flag Football will be teaming up with NFL FLAG, Powered by USA Football!!!
NFL Flag reversible jerseys
NFL Flag belts
Free USA Football memberships
2017 Youth NFL Flag Football
WILLOUGHBY , OHIO – LNSP EAST:
NOV 4 – DEC 23
Divisions
6-8 yrs, 9-11yrs, 12-14yrs
Birthday cutoff : August 1st, 2017
Fees
$95/individual, $600/team (only if no equipment needed)
Contact Ed Strauss / EStrauss@LNSportsPark.com 
REGISTER TODAY! (Team)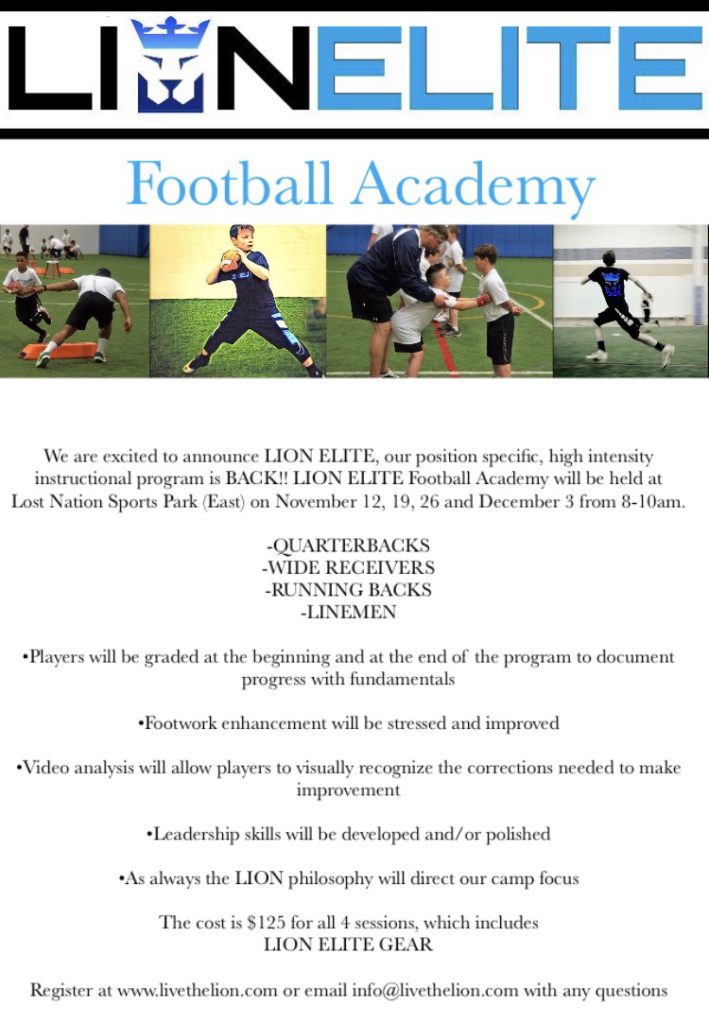 ---
Latest News
August 22, 2017
New Improvements at Lost Nation Sports Park East!
LNSP is pleased to announce that a brand new basketball/volleyball floor has now been installed. · The flooring has the look of a wood floor, but is a special sport-specific tile manufactured by Snap Sports Athletic Surfaces of Salt Lake City, Utah. · These playing surfaces are both attractive and durable, which is a prerequisite […]
June 26, 2017
COED ADULT KICKBALL COMING FALL 2017 (Willoughby)