FIT4MOM GRAND OPENING – NOV 15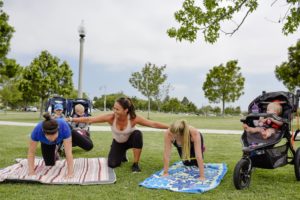 GRAND OPENING: Thursday, November 15th
Time: 9am
Location: Lost Nation Sports Park EAST / 38630 Jet Center Pl. Willoughby, OH 44094
Details: Come celebrate the Grand Opening of FIT4MOM Willoughby – Mentor! Join us for a FREE Stroller Strides class, great giveaways, prizes and refreshments. Please RSVP and pre enroll for your class.. all moms who pre enroll will receive an extra ticket for giveaways!
There will be Founding Moms Discounts on all memberships and passes purchased within 24 hours of Grand Opening.
This program is hosted by Michaela Coyne Stilz, the owner of FIT4MOM Willoughby – Mentor! 
Her goal is that every mom that comes to class not only gets an amazing workout, but they find friendship for themselves and their children. Being a mom is hard work and sometimes you just need a village that understands what you're going through. Classes are designed to give you a total body workout; body, soul , mind & spirit. Find out more about Michaela here!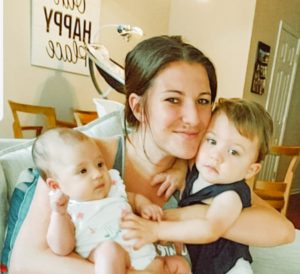 ---
Other News
January 29, 2019
HIIT – Yoga Shred ™ – FREE CLASS 2/7
HIIT – Yoga Shred ™ Thursday, 2/7 7:15 pm | FREE class, no preregistration required Held in the upper-deck banquet room at LNSP EAST. Combine HIIT (High-Intensity Interval Training) + Yoga to promote a total body transformation in less time! Research proves that Tabata-style intervals (20 seconds on/10 seconds off) burns more calories per minute than […]
January 29, 2019
Beginners Yoga Workshop Series – Begins March 6th
Need time to ease your mind? Interested in yoga?? Your time is now! Starting your yoga journey can be intimidating. Most studios offer one beginner's style workshop and send you on your way – leaving you with questions and unprepared to start a class.   Join me, Tanja Bartulovic (@yogabytaj), a 200 hour CYT, […]